SHOT BLASTING MACHINE & AIR BLASTING MACHINE
The primary types of blasting machine type is 2 types.
The first one is generally involving the use of metallic abrasive in an enclosed automatic wheel machine system (Impellor) and the 2nd is Air blast, is pressure from the air or air with water.
What is Shot blasting?
Shotblasting uses wheel blast equipment (impeller unit) to abrasive media on metal work's surfaces being treated for final finishing by metallic abrasive and no need compressor for media pressor.
Main body of shotblasting has the cabinet to safe the staff from the danger high speed media.
From the drawing, an impeller driving motor at high speed and applies rotary energy to the abrasive particle to be supplied from the abrasive feeding unit by bucket elevator and separator unit.

The small material and dust will be removed by dust collector but the reusable media will return to the impellor unit again.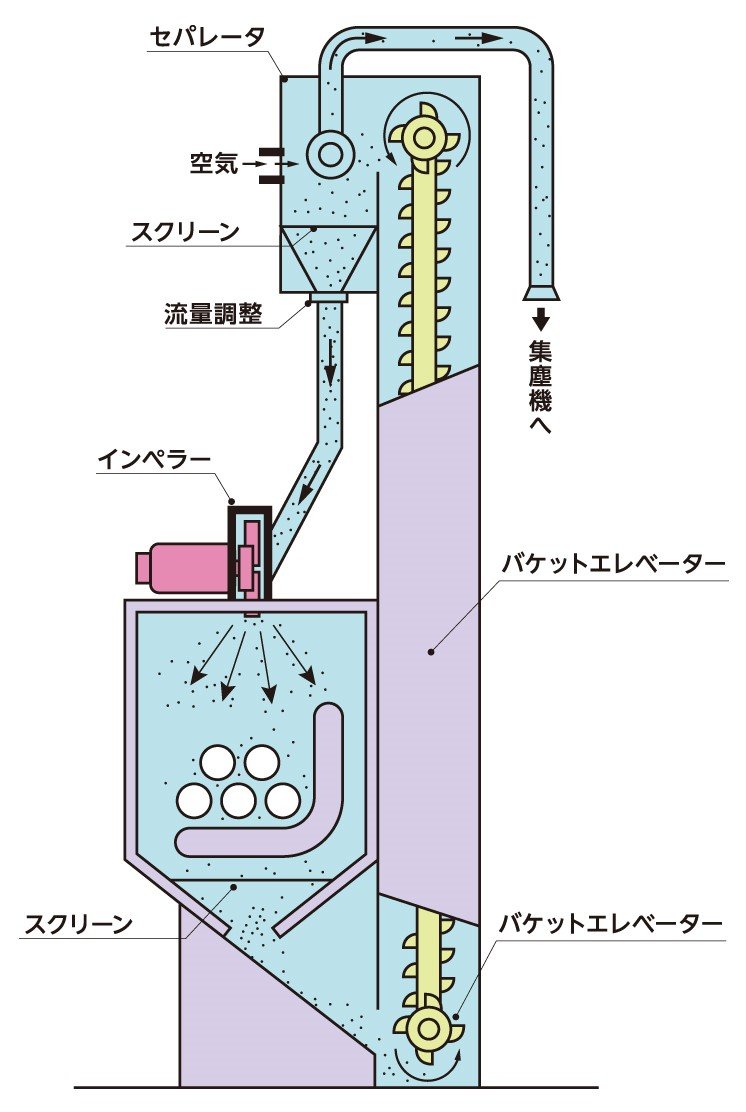 What is Air blast & Wet blasting?
The Air Blasting process compressed air forms pneumatic acceleration of abrasive media through the nozzle to the surface.

Air blasting abrasive is sandblasting with pressurized air to remove coating, corrosion, or contamination.
Wet blasting is the process of using pressure water by compressor with abrasive particles to reach the desired cleanliness and finish on a variety of normal surfaces or micro space surface.
You can use your wet blaster to remove the rust but please be careful some condition of work might could not be rusty.

Besides, the wet blasting machine is waste water treatment processing needed.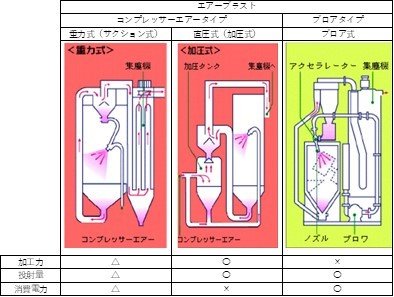 The image is the airblasting design processing. If you need any information please contact our team.